Pixel Dailies is a twitter account that posts a new theme every 24 hours, a great way to practice making quick pixel art.
"Come and pixel art with us. Themes tweeted daily! Tag with @pixel_dailies and #pixel_dailies. Run by @eigenbom +@neobrsk. More info at http://bp.io/pd"
I have started taking part this week and so far enjoyed it, first day saw "Fire" as he keyword. I decided to make FlameBo, a World Industries character that appeared on skateboards.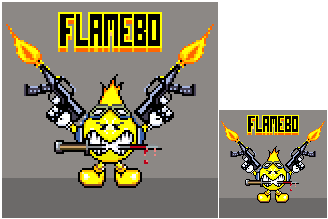 "Horn" was the next theme, I considered a Rhino or Unicorn until a friend mentioned Adventure Time's Rainicorn! My line art was not too bad but the colours I chose were just awful. I came across a nice Rainicorn on deviant art and used its colour palette: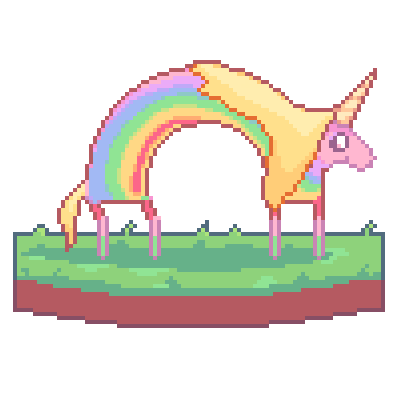 "Orion Trail" a recent kickstarter project was next, its close to its goal and worth a look! I used art work from the project page as inspiration and added Moonman for a bit of fun: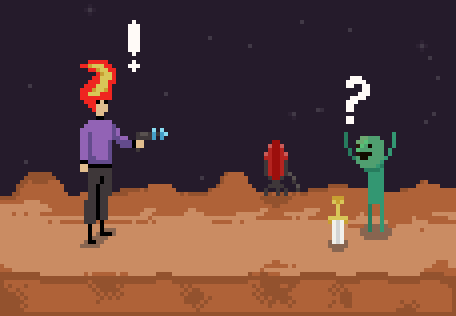 I intend on doing as many as I can to improve my pixel skills and maybe add some animation to a few as well.